- 1 - Quick Takes are going to be super quick today! I've been sick all week with a bit of a head-cold, so I'm dragging along - not on my game! Doing better than Tuesday - tomorrow should be in even better shape and back to 100% on Monday for work!
- 2 - Speaking of being sick, I've never taken so many sick days - out for 2 full days this week ... really hit me hard. Although I will say the number one thing getting me through is my...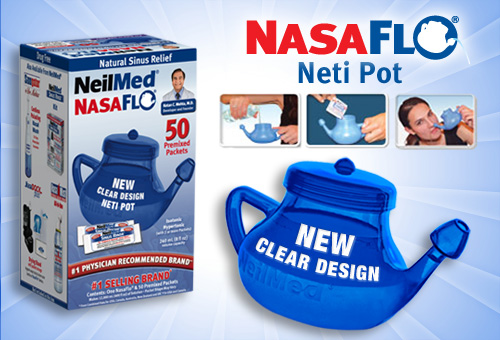 ...get yourself one, it'll change your sinus life!
- 3 - For Lent, I decided to get my time management skills under control and make sure I'm being more productive. So, I decided to fast from watching TV (including hulu & netflix - as I don't even have cable). It's been hard this week (especially with being home for almost 3 days sick - and the weekend to go), but I've been reading a lot and really enjoying it!
- 4 - Speaking of reading...I've been wanting to read
Kathy Reichs'
books because of my love for the tv show
Bones
. So I've read
Devil Bones
,
206 Bones
, and
Flash and Bones
already this week and am working on
Déjà

Dead. This is her first book. I'm really liking seeing more of Dr. Brennan - although the Tempe of the books and the Bones of the show are two completely different characters. I'm tore, but I really like them both! Two lovely leading ladies for two excellent (but completely different) story lines!
- 5 - So last week, I didn't say anything about the pope resigning - well, maybe I did, can't remember. It's been 11 days since he resigned and 6 days until it takes effect. It's been a strange adjustment to think about the Pope leaving his post. It feels strange just as if my grandfather (who has passed) decided that he was done, he wants to be quiet and not be around anymore. It feels like abandonment; although I know that he is doing what is best for the Church. Because of his humility he sees that this is best for the Church - I understand that, it just doesn't sit well.
- 6 - As we prepare for the Conclave, go and download the Pope App to keep up-to-date on the comings and goings of the Benedict and the new pope!
- 7 - Tomorrow night I'm cooking dinner for my cousins - the two in Charlotte that I didn't know existed until a few months ago. I'm excited to see how this goes. Maybe the beginning of a long time friendship in addition to being long-distance cousins.
check out Jen and the others for some great quick posts!